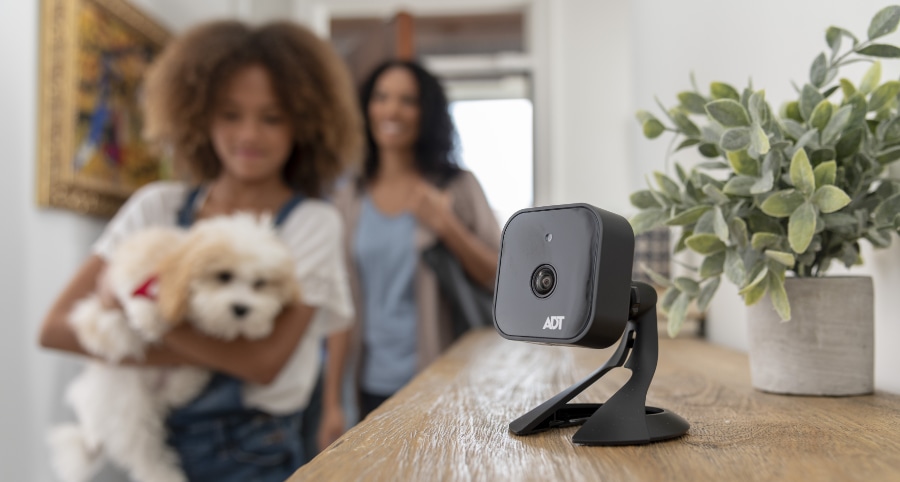 Where To Place Home Security Cameras In Decatur?
Where are the most effective locations to place your home security cameras in Decatur? As a general rule, you have three major regions of the home for camera installations: your main entry, the exterior space around your home, and select interior spaces. Although your installation team can recommend where to start, here are some helpful tips on where to place your home security cameras around your residence.
Always Defend Your Front Entryway
While you might find it unlikely that an intruder would attempt to casually enter through primary entrance, 34% of intrusions take place near the front door. There are also package thieves among other dangers to deal with. A doorbell camera is ideal to tackle these worries with crystal clear high-def, wide-angle capabilities.
Video doorbells are extra useful as you can speak with people who approach and engage the doorbell. With the help of your cell phone app, like ADT Control, you can answer every ring with 2-way talk and real-time footage and appear to be at home. When someone does try to do something nefarious, you will have your video doorbell instantly record a clip and send it to your cell phone via a text notification.
Cover The Most Area With Your Exterior Surveillance System
Determining where to place home security cameras outside your residence is often a difficult assignment. Fortunately, there are a handful of suggestions to make sure you're defended properly.
Corners of your Decatur residence provide an impressive viewing angle, letting you see two segments of your property.
Position underneath an overhang or straight into a piece of cladding or edging are excellent options for cameras as they will be somewhat obscured by the edge of your house.
Above your garage, since the garage door is an easier entryway for invaders than you might believe!
Overlooking a patio or rear door -- or any doorway that can't be seen from the sidewalk.
In each of these spots, be sure to trim away any brush and branches that could obscure the camera's view.
Tips To Enjoy The Best Results From Your Interior Cameras
You have a wider range of choices on where to place home security cameras within your residence in Decatur. However, the added adaptability does mean there are additional aspects to think about:
Sunshine through Your Windows: Although it's wise to make sure your windows are down and latched, the sunlight that enters via a window can create a glare and impact the clarity of your surveillance footage. Direct the front of your camera away from direct blasts of sunshine to eliminate this problem.
Utilize Height: Similar to a watchtower, a security camera positioned in a high place will produce a broader view. Try placing your cameras on top of tall pieces of furniture or attached to the upper reaches of a wall.
Choose Unreachable and Secure Locations: Your surveillance system won't have the chance to protect you if anything happens to it. Set your devices in a spot where kids and your furry friends aren't able to tamper with them. You might consider mounting or another means of securing them to make sure they won't wobble if inadvertently knocked into.
Use Plants and Decor to Your Advantage: The best surveillance system won't help you much if you have a houseplant obstructing the field of vision. On the other hand, potted plants and other decor items also have the ability to cloak your surveillance installation. Just be careful they don't keep the camera from doing its job!
Secure24 Alarm Systems Knows Where To Place Your Home Security Cameras
If you want the right placement of your home security cameras and additional security components, turn to the professionals at Secure24 Alarm Systems. We'll help install the ideal plan for your whole house -- safeguarding all areas. Dial (256) 246-8823 or submit the form below to get started.
Communities Served Around Decatur By Secure24 Your Local ADT Authorized Dealer